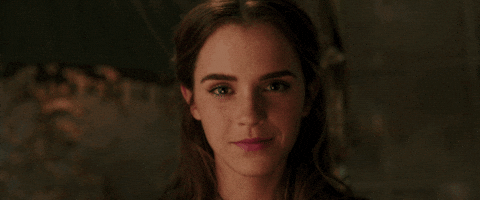 1. Ryan Gosling was offered the role of the Beast, but turned it down to appear in La La Land instead. Emma Watson was offered the lead role in that film, but turned down that film to star in this one.
2. When director Bill Condon first spoke to Disney about adapting the 1991 animated Beauty and the Beast, they actually weren't sure they were going to do this new version as a musical. Condon said, "With all due respect, I think you're crazy. The songs are too good. You're going to spend all this time making a huge, gorgeous live-action Beauty and the Beast and not do 'Be Our Guest'?"
3. According to Ewan McGregor, the hardest part about playing Lumiere was getting the character's French accent right, although his wife of twenty years is in fact French. He said his voice ended up sounding Mexican instead of French, so he had to redo his dialogue after filming had completed.
4. Sir Ian McKellen originally turned down the voice of Cogsworth in the animated 1991 Beauty and the Beast.
5. During the ballroom scene, Emma Watson had a hard time not looking at her feet, because Dan Stevens was wearing steel toed shoes, and she was afraid he would step on her.
6. According to Disney, the first teaser trailer was viewed 91.8 million times in its first 24 hours. The total made the first teaser trailer of Beauty and the Beast the most viewed teaser trailer in history. The film beat the previous record by Star Wars: The Force Awakens (88 million views), followed by Captain America: Civil War (61 million views), each of them Disney films as well.
7. Emma Watson was previously set to star in another Beauty and the Beast film that was set up at Warner Bros., with Guillermo del Toro attached to direct.
8. Bill Condon had actors sing The Lion King's "Hakuna Matata" at the auditions to measure their singing voices. This was how he chose the final cast for this film.
9. Emma Watson developed a close relationship with screenwriter Stephen Chbosky while working on The Perks of Being a Wallflower. She brought him on board the film to work on the script.
10. This is Emma Watson's first role in a Disney movie. Many of the cast have voiced in Disney animated films before. Josh Gad voiced Olaf in Frozen, Kevin Kline voiced Phoebus in The Hunchback of Notre Dame and Emma Thompson voiced Captain Amelia in Treasure Planet and Queen Elinor in Brave.
11. Belle, in this film, is the inventor, instead of Maurice. The reason behind this, is because Emma Watson wanted Belle to get her own backstory, about why she is treated differently by the other villagers. Watson and the production team even joked Belle invented the washing machine so Belle can do her other hobby reading books while the clothes are being washed.
12. Ewan McGregor performed Lumiere's dances in motion-capture. However, he was embarrassed at wearing the motion-capture suit, and couldn't dance properly, unless he was completely alone with the filming crew.
`13. Emma Watson refused to wear a corset as part of her costume.
14. Emma Watson came up with the idea to have her character wear boots in this film, instead of the black flats that Belle wore in the 1991 film. Watson claimed that because her character was going to be an inventor, the first thing that was to go was the flats. And unlike the film, Belle's hair is worn either in a messy bun, or straight down, instead of a ponytail, as well as wearing a few cloths on her blouse, instead of an apron.
15. Luke Evans (Gaston) had to wear fake teeth during filming due to having canines that are longer than normal, which he said would have made Gaston look like a vampire.
16. Le Fou (Josh Gad) is Disney's first canonical gay character in a feature-length film.
17. Lily Collins, Emmy Rossum, Kristen Stewart, Amanda Seyfried and Emma Roberts were considered to play Belle, Robert Pattinson and Josh Brolin considered for Beast and Daniel Radcliffe was rumored for a major role.